Class Listings
Class Listings
New class lists are available for the upcoming three months.
We hope you'll join us and learn something new while having a great time!
Class schedule for June, July, and August 2021
Getting Started and Regular Happenings
Beginning Knitting
Session 1: Friday, June 18 1-3pm
Session 2: Saturday, June 19 10am-12pm
Session 3: Friday, July 16 1-3pm
Session 4: Saturday, July 17 10am-12pm
Session 5: Friday, August 20 1-3pm
Materials: Smooth worsted weight light colored yarn, size 8 needles
Description: Come on in and learn to knit! You will learn the basics of knitting while getting the knowledge that you will need to do projects of your choice. During the class you'll learn the basics, casting on, knitting, purling and binding off. Choose the session that best fits your schedule. If none of them do, call and schedule one that fits your schedule.
Monday Night Knit & Crochet Too

When: Mondays 6 – 8 pm
Cost: Free
Description: Come and hang out with fellow knitters and crocheters, share your knowledge and projects. As a courtesy to the shop, we appreciate that on Knit Night, you knit or crochet with Lambikin's yarn. Knit & Crochet night is for adults only.
Finishing Class

Finishing classes are available by appointment. Bring in a project to finish and we will help you with picking up stitches, adding button bands, seaming and blocking. Cost is $20 per hour.
Friend's Class

This a private class for you and your friends to work on a specific project that isn't on our current class schedule. Call the shop to schedule this private party. The cost for this 2 hour class is $40 per person.
Private Knitting Lesson
s
are available for $20 per hour. Call to schedule an appointment and receive some individualized attention on a current project or to learn a new technique
Knit-a-longs
Sunday KAL A - The Birdwatcher by Casapinka
When: Sunday, June 13, 27, July 18, August 8, & 22
1-3 pm
Cost: FREE
Who: Cathy
Materials: Fingering/DK weight yarn and appropriate needles for guage
Description: The Birdwatcher is a slightly cropped summer top that looks great in a speckled or tonal yarn. It is constructed in the round from the bottom, up to the underarms (just knit more rounds to un-crop it.) You then knit back and forth separately, and join with a three needle bind off (video link in pattern) to join the front andback. It is not difficult!
Sunday K
AL B - Bonnie by Amy Chrisoffers
When: Sunday, June 20, July 11, 25, August 15, & 29
1-3 pm
Cost: FREE
Who: Nora
Materials: DK or light worsted weight yarn
Description: Stunning lace gives this top endless elegance while also making it perfect for everyday wear. The stitch pattern has both charted and written instructions.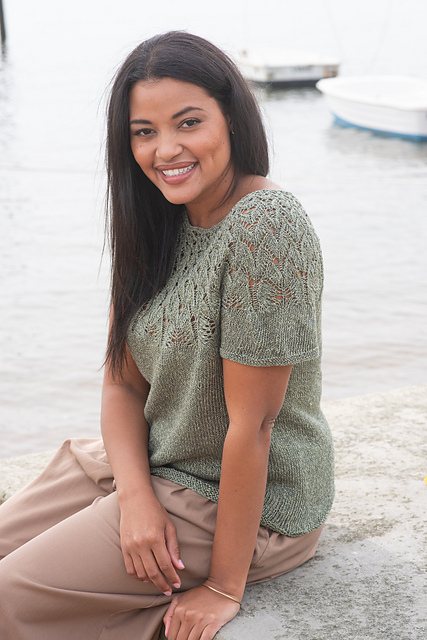 Sock Classes
Socks 101 – Double points or 9" circular

When: Saturday, June 12, 26, July 12, & 26
10am-12pm

Cost: $20
Materials: suggested DK sock yarn, appropriate sized needles.
Description: Socks are the perfect small project! Knit them in the car, by the fire, or at a game. Wherever your travels take you, socks are fun and portable!!
Socks 201 – Magic Loop or Two at a Time
When: By appointment
Cost: $20
Materials: yarn, appropriate sized 32" - 40" circular needle
Description: Don't like all those pointy needles? Do the tiny circular ones make you crazy? Come in and have us show you another sock knitting method.
Classes
You are Enough Shawl by Sarah Abram
When: Saturday, June 12, 26, July 10, & 24
1-3pm
Cost: $20
Who: Regina
Materials: You are Enough Kit and pattern
Discription: This is a simple, forgiving, and engaging triangle shawl that will use up the yarn and time you have. Each section is "knit until you want to switch" while introducing new yarn colors when you're almost finished with your previous color.
Beginning Sweater (Speckles by Casapinka)
When: Sunday, June 13, 27, July 18, August 8, & 22
3-5pm
Materials: DK yarn, appropriate needles for gauge
Description: Speckles is constructed from the top down with raglan shaping. You will knit it inside-out so you won't be purling an entire sweater. There are subtle slip stitches on the side and a textured rib along the bottom and 4" of the same rib along the sleeves. A good first sweater and great for social knitting.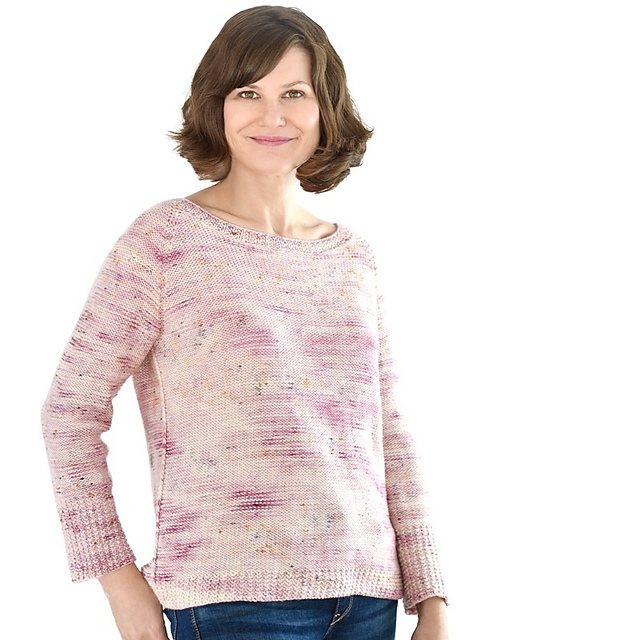 Flying Bird Shortie Socks by Joji Locatelli
When: Thursday, June 17, July 1, & 15
11am - 1pm
Cost: $20
Who: Cathy
Materials: 230 - 280 yards if a fingering weight yarn and US1 needles of choice
Description: Little shortie socks. Simple, cute and fast to make, because when all your friends see yours, they'll want a pair too! They are worked from the top down and they feature a gorgeous ribbed textured pattern on the top of the foot. They have a ribbed heel flap and a wide toe.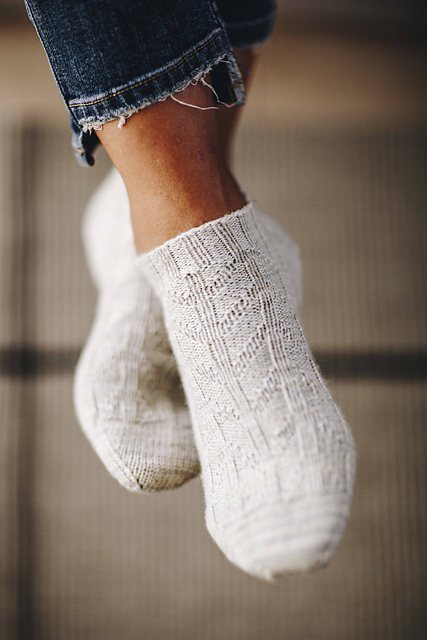 Circle of Friends Shawl by Joji Locatelli
When: Saturday, June 19, July 3, & 17
1-3pm
Cost: $20
Who: Regina
Materials: two contrasting colors of yarn in fingering weight, US 6 circular needle
Description: Circle of Friends is a large 2 color crescent shaped shawl. It features garter stitch and cute little bobbles.